Dermal Fillers
Dermal fillers are a multi-functioning treatment and can be used to reduce deep lines and wrinkles, fill hollows and smooth the contours, as well as adding or restoring volume to areas of the face such as lips or cheeks.
The most frequently used fillers are hyaluronic based (non-animal fillers), which replenish lost volume.
loveSkin offers only the highest quality products, which offer long term safety data. Dermal Fillers can last from 6 months up to 18 months depending on the filler used and the area being treated. The general length of time is specific to each individual. Your Practitioner will advise and offer guidance as to which will be most suited to your needs and expectations. Treatments are priced per syringe.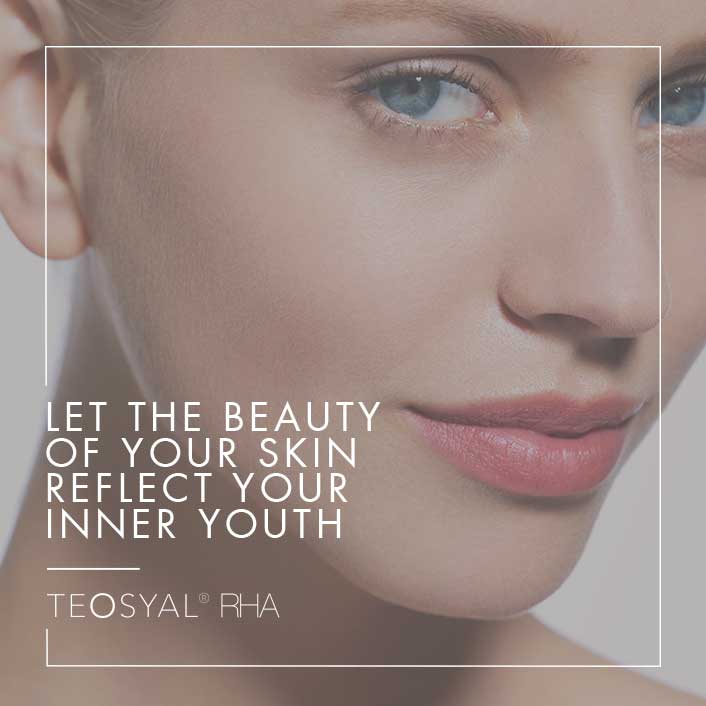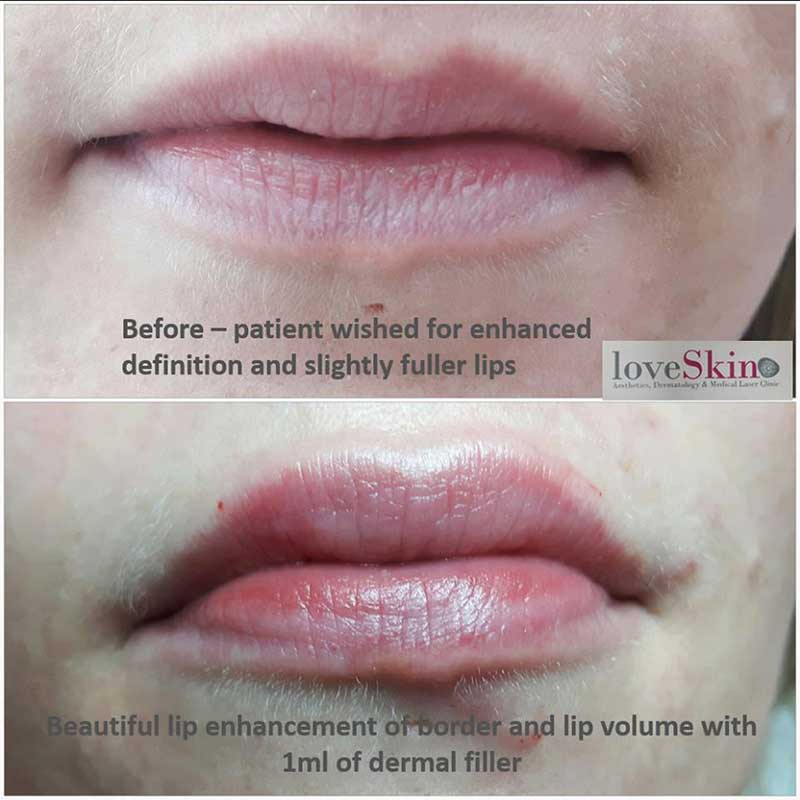 WHAT IS HYALURONIC ACID?
The volumizing and restoring products used at loveSkin contain non-animal, stabilised hyaluronic acid, a substance that occurs naturally in the body. This means that once injected it works together with the body's own hyaluronic acid to restore lost volume or enhance targeted area i.e. the lip or cheeks. No pre-testing is required, and the product is perfectly suitable for those who have reservations about using a product derived from an animal source.

HOW IS THE TREATMENT CARRIED OUT?
The selected product is injected under the skin with a very fine needle or cannula. The substance then replenishes the skin's natural volume, smoothing out lines and wrinkles, thus reducing the signs of ageing. It is also used to enhance lips or fill lip lines.
LIP FILLERS
Lips have become one of the most prevalent aesthetic enhancement procedures over recent years, with great demand for natural-looking results.
At loveSkin clinic natural, soft and balanced looking lips that give strength and confidence to their owner from within are our goal.
Address
loveSkin Clinic
324 Tottington Road
Bury
BL8 1TA