NCTF® 135 & M-HA® 10
I am delighted to introduce the FILLMED treatment range to loveSkin Clinic.
Want radiant, glowing skin? Our Skin Hydration Mesotherapy Facial Treatment will replenish and rehydrate your skin utilizing NCTF 135 HA, a topical hyaluronic acid boosted with nutrients.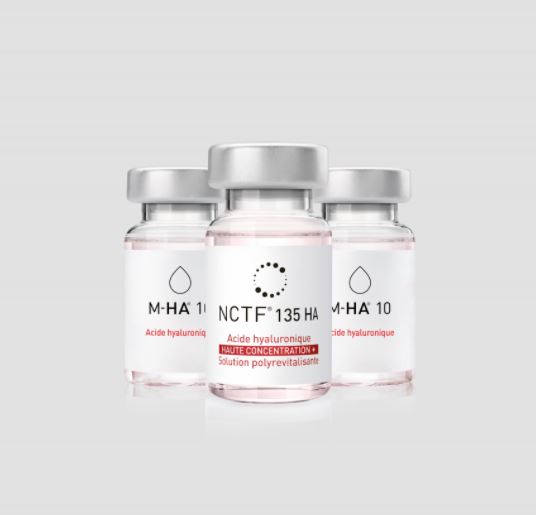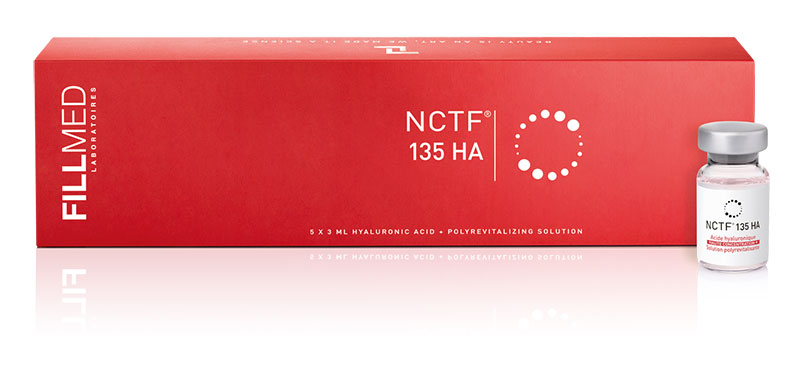 What is NCTF 135HA?
Filmed NCTF 135 HA is an anti-ageing product designed for intense revitalisation, hydration of tired or loose skin, treatment of wrinkles and optimising skin brightness & radiance. It contains a high concentration of hyaluronic acid, which helps to restore lost moisture in the skin. It is injected into the skin using a series of micro injection into the skin.
NCTF® INDICATIONS
Fine lines – Hydration – Radiance – Elasticity
NCTF® 135 and NCTF® 135 HA are indicated to be injected in the epidermis or dermis in the following areas :
Face (including periorbital area), Neck, Décolleté area, Back of the hands, Internal face of the arms.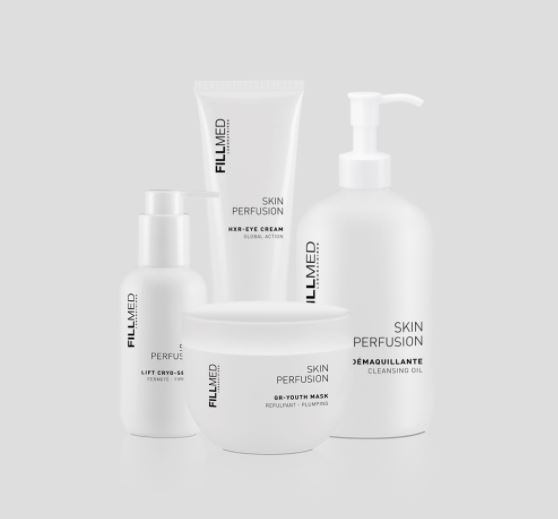 WHAT'S INSIDE THE FORMULA
There are 14 vitamins, 24 different amino acids and 2 anti-oxidants to ensure your skin remains healthy and glowing.
WHAT DOES IT DO?
NCTF 135HA stimulates production of skin cells and human tissue growth, it's great for dark circles, dry skin, fine lines and wrinkles, sagging or ageing skin, crepey neck and decollatage.
Address
loveSkin Clinic
324 Tottington Road
Bury
BL8 1TA