Skin Peels (Skin Resurfacing)
At loveSkin we offer a range of peels and skin resurfacing treatments, either as a standalone treatment or in combination with other treatments. We use the following skin resurfacing treatments and peels:
Alumier MD skin peels https://www.alumiermd.com/
pHformula Skin Resurfacing
Glycolic Acid / Milk Peel
TCA Trichloroacetic Acid Chemical Peel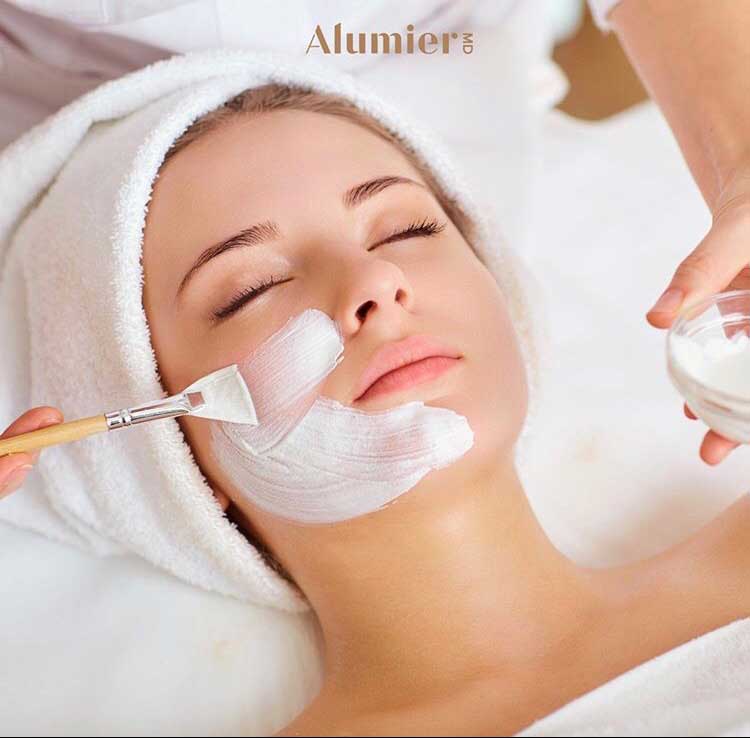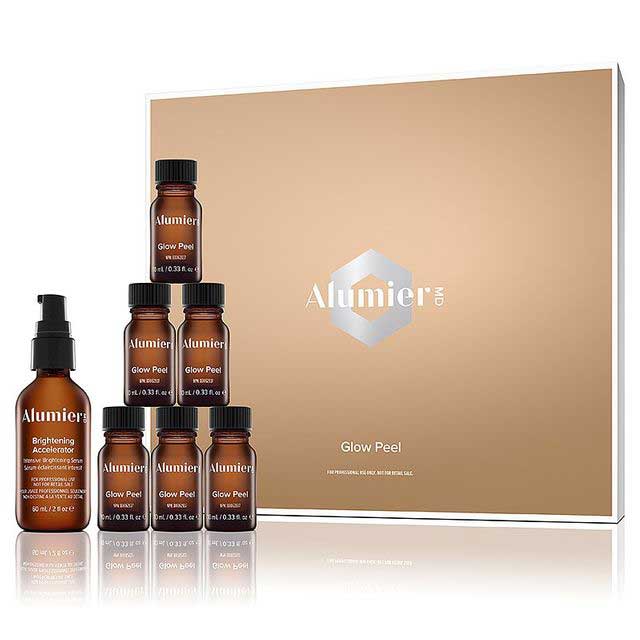 How do Skin Peels work?
Peels and Skin resurfacing treatments loosen the glue-like substances that hold the surface skin cells to each other, therefore allowing the dead skin to shed. The skin underneath has a fresher, healthier look with a more even colour and texture. Collagen and elastin regenerate, making fine lines less obvious. The treatments are also helpful in stabilising oily or acne-prone skin and improving skin tone.
For the best results, peels and skin resurfacing treatments should be combined and complemented with leave-on home care preparations including AHA's, UV protection, retinoid creams and vitamins A, B and C.
Alumier MD home care products are available in clinic or simply visit this web page https://www.alumiermd.com/join.
TCA peels work slightly deeper in the skin. Your skin will need preparing for the skin peel, by the use of home care products for at least 4 weeks prior to the treatment. There will be some "down time" associated with these types of skin peels, typically around 5-7 days, where the dead layers of skin will literally peel away to reveal fresh, glowing skin underneath. These peels are best repeated around 3 times per year to maintain the best results.
What do peels and skin resurfacing treatments involve?
The procedures known as Peels and Skin resurfacing involve the application of a solution to the surface of the skin to produce the careful removal of its outer layers. The amount of skin removed will depends on the type of peel used, the strength of the product and length of skin contact.
The treatments are excellent for improving the skin and prolonging skin quality. Areas which can be treated include the face, neck, hands, arms and shoulders.
Treatment indications:
General skin rejuvenation
Pigmentation / melasma
Photo damage
Acne and acne scarring
Fine lines
Large pores
Alumier MD – Skin Peels
AlumierMD Peels are the next generation of clinical exfoliation. With a variety of peels, each with a unique complex of ingredients, your aesthetic nurse can customise your treatments to target your specific skin concerns and reveal a more radiant, soft and luminous skin.
Ageing Skin
Hyperpigmentation
Skin with Acne
All treatments and formulae used are supported by science, based on a sound combination of scientific and medical experience.
It's not just a product – it's clean skin science!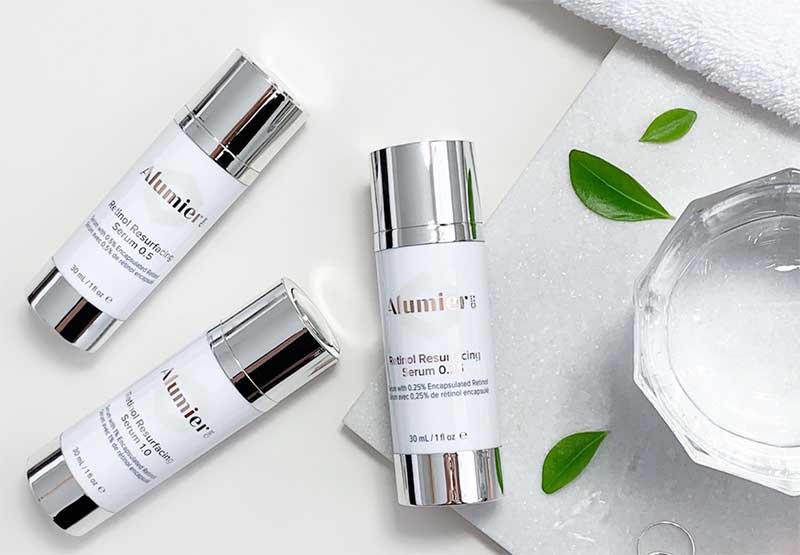 Through advanced proprietary chemistry, AlumierMD has optimized the bioavailability of each molecule in our ingredients. As a result, our scientific formulations deliver exceptional results, all while being free of parabens, sulfates, petrolatum, mineral oil and dyes.
Customised protocols are put together for you at loveSkin, based on your specific skin care needs.
Different protocols can be combined in a prescription program and the strength and depth of the products are controlled by the Aesthetic Nurse, based on application technique and the number of layers applied during the skin resurfacing procedure.
In addition a personalized, maximum strength formulation prescription can be integrated and used at home in preparation for a peel, following the peel and as maintenance, after treatment is completed. The at home products are all formulated with the science-base that marries in-clinic skincare treatments with at-home products that bring out the best in your skin.
Address
loveSkin Clinic
324 Tottington Road
Bury
BL8 1TA